Calling a home nurse: what care can he provide?
Home medical care is carried out in addition to or in replacement of traditional hospitalization. They allow patients to follow their treatment and benefit from the services they need at home. They can be dispensed by a home nurse.
Here is everything you need to know before calling on this health professional.
A home nurse: c'is what ?
With the shortening of hospital stays, the aging of the population and the proliferation of patients with chronic pathologies, more and more patients are get treatment at home. The home nurse intervenes to ensure continuity of care. His mission is to carry out the technical part of the treatment prescribed by a doctor such as the injection of a drug, the installation of an infusion, the realization of a dressing, etc.
In the current context of the Covid-19 pandemic, this healthcare professional may also be called upon to provide prescribed care during a teleconsultation. He treats patients of all ages.
In addition, the home nurse's role is to ensure the emotional comfort of his patients. He listens to their needs. He is also required to inform them about their illness and their treatment, not to mention that he has a duty to advise them.
In addition, this health professional is responsible for keeping the medical records of his patients up to date.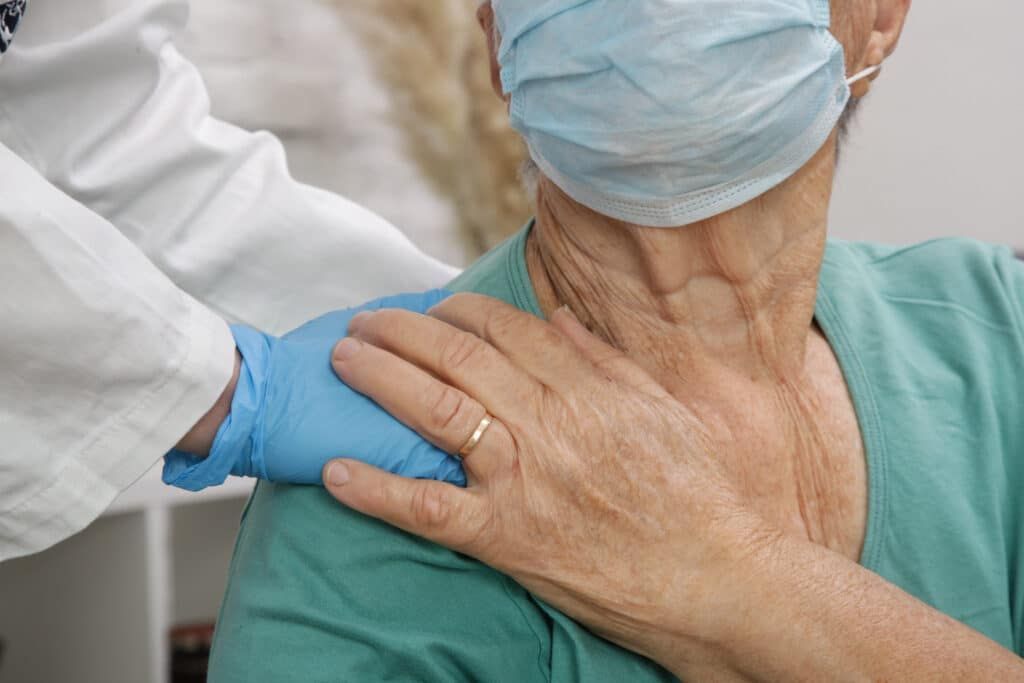 What care can a home nurse provide? ?
One home nurse is based on the prescription of a general practitioner or specialist to perform various procedures such as:
Subcutaneous or intramuscular injections;
Medicated dressings and wound care;
The placement of infusions;
The blood test ;
parenteral nutrition;
The fitting of bandages and compression stockings;
respiratory care;
Post-chemotherapy care;
Enemas.
Regardless of any medical prescription, a home nurse is authorized to perform a number of acts. These are listed by articles R4311-1 to R4311-5 of the Public Health Code. These include:
Hygiene care and comfort of a patient such as help with washing, dressing, getting up and going to bed;
Collecting data to monitor the patient's state of health;
The realization of non-medicated dressings and bandages as well as their renewal;
Pressure ulcer prevention and treatment;
Placing and changing bladder catheters;
Emergency acts such as manual ventilation with a mask or the use of a semi-automatic defibrillator;
Preoperative care.
Under article R4311-5-1 of the Public Health Code, nurses are also authorized to administer the flu vaccine to certain patients without a medical prescription.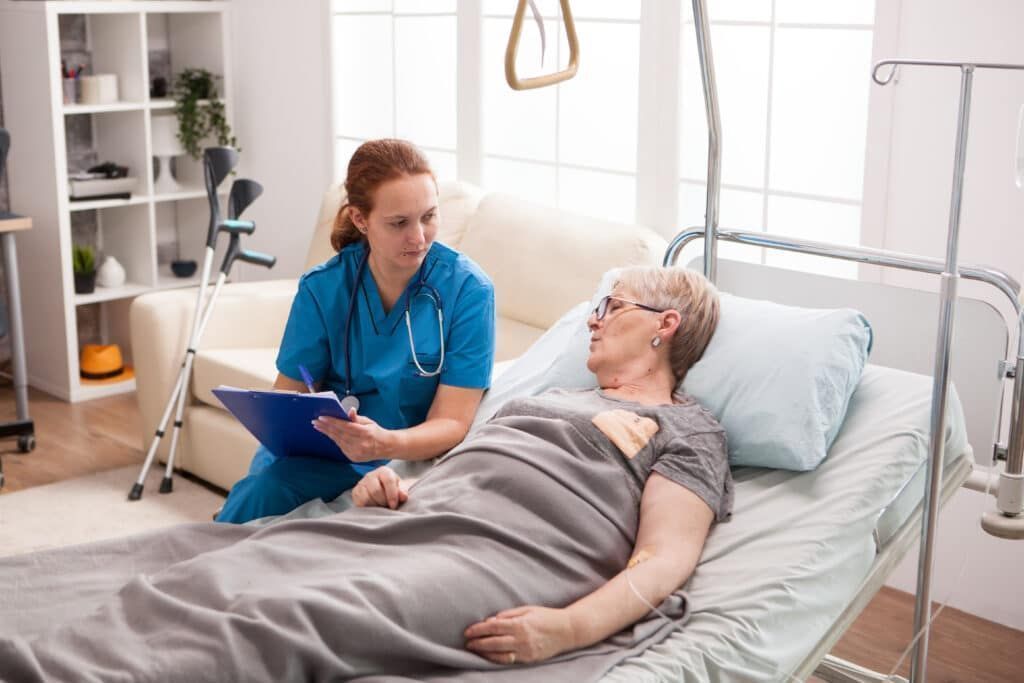 How to do the procedure ?
Those who have need for home care can turn to the Libheros platform to find a nurse who can provide it. This is a service for connecting patients with private nurses and other health professionals. Launched in 2017 by Florence Herry, a nurse, it aims to facilitate access to care for everyone, everywhere.
The demand for home care is high in France. Every year, 25% of the population seek the services of home nurses. However, these health professionals are unevenly distributed across the territory. In addition, they do not have tools allowing them to make themselves visible to the patient. Before Libheros, you had to use professional directories or consult relatives to find a home nurse.
Indeed, the existing websites only offer in-office consultations.
The Libheros platform has come to fill this gap. To find a home nurse, simply fill in the address and the need for care. You must then choose a date and an appointment time.
The process is totally free.
It should be noted that all liberal nurses listed on Libheros hold a diploma issued by the State. They obtained it after 3 years of study combining theoretical teaching and practical internships.