Microneedling what ?
The secret of eternal youth has always aroused lust. While we associated this quest with an imaginary myth, thanks to technological progress, this dream is becoming reality.
Beauty treatments have never been so effective and several innovations are emerging, including the famous microneedling. No more ineffective anti-wrinkle creams and skin scars ! Thanks to this treatment derived from aesthetic medicine, the skin regains its former elasticity and a complexion brighter than ever.
What'is microneedling ?
Microneedling is a injection-free skin revitalization treatment. Its purpose is to treat skin aging and combat its effects by improving collagen production and correcting skin imperfections. This innovative treatment is generally carried out within an institute of aesthetic medicine, such as aesthe, a space dedicated to beauty and internal well-being.
Microneedling is to practice microphones perforations on specific areas of the skin, using a pen or "derma roller" made up of micro-Aiguilles.
In action, micro-actors create a double stimulation of the skin after their passage. Mechanical stimulation immediately relaunches the production of elastin and collagen, which aims to densify the skin and thus improve its quality.
This technique also creates micro-channels which make it possible to deliver to the dermis various active ingredients essential to the health of the skin, including several vitamins, peptides and hyaluronic acid.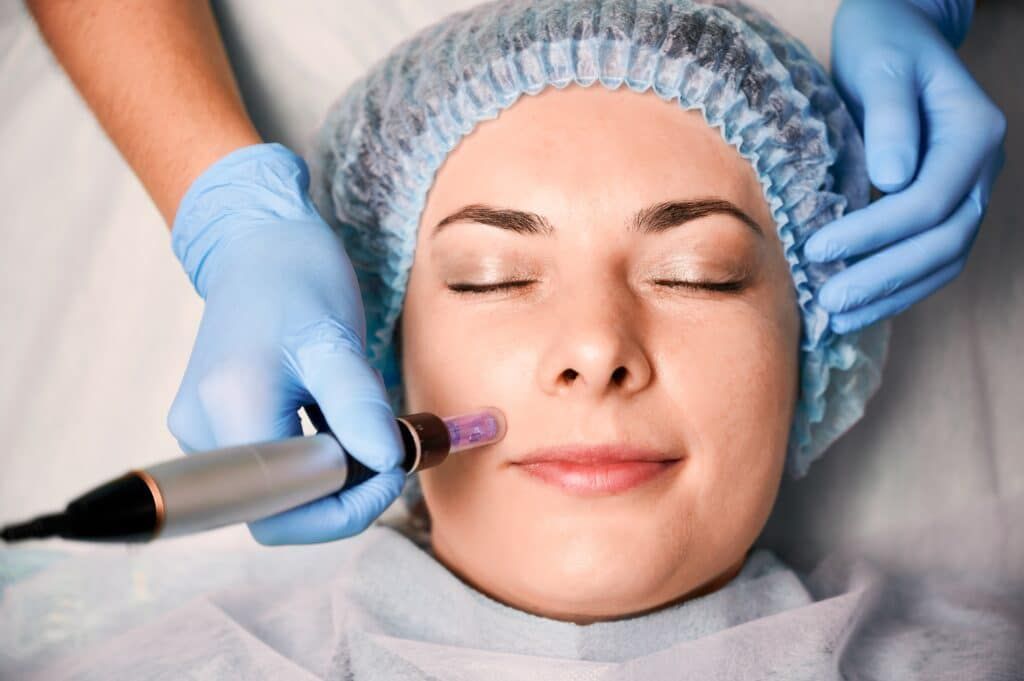 What areas are affected ?
the microneedling is achievable on all skin phototypes, whether light or dark color. It is intended for several areas of the body, subject to the loss of elasticity, like:
the face ;
the outline of the lips;
eye area;
neck and neckline;
back of the hands;
arm ;
belly ;
back.
What is the ideal sessions of sessions ?
In order to have good results, it is advisable to practice 3 to 4 microneedling sessions is the reason for a session every 20 to 30 days. A session lasts 20 to 35 minutes and causes no pain while being almost painless.
A maintenance session is also recommended once or twice a year.
What are its benefits ?
This medical-aesthetic care has many benefits that influence the beauty of the face and body. The regeneration and improvement of the dermis translates enormous benefits. The treatment of microneedling makes it possible to treat various lesions, in particular:
Recent and old stretch marks (purplish or pearly)
Fine wrinkles and fine lines present on the face
The presence of dilated pores
Acne scars and other atrophies
What precautions to take with this type of care ?
It is important to remember that microneedling is a micro-needle treatment which punctures the skin at different depths. This is why it is advisable to adopt several gestures following the treatment, in order to support and support the regeneration of the skin.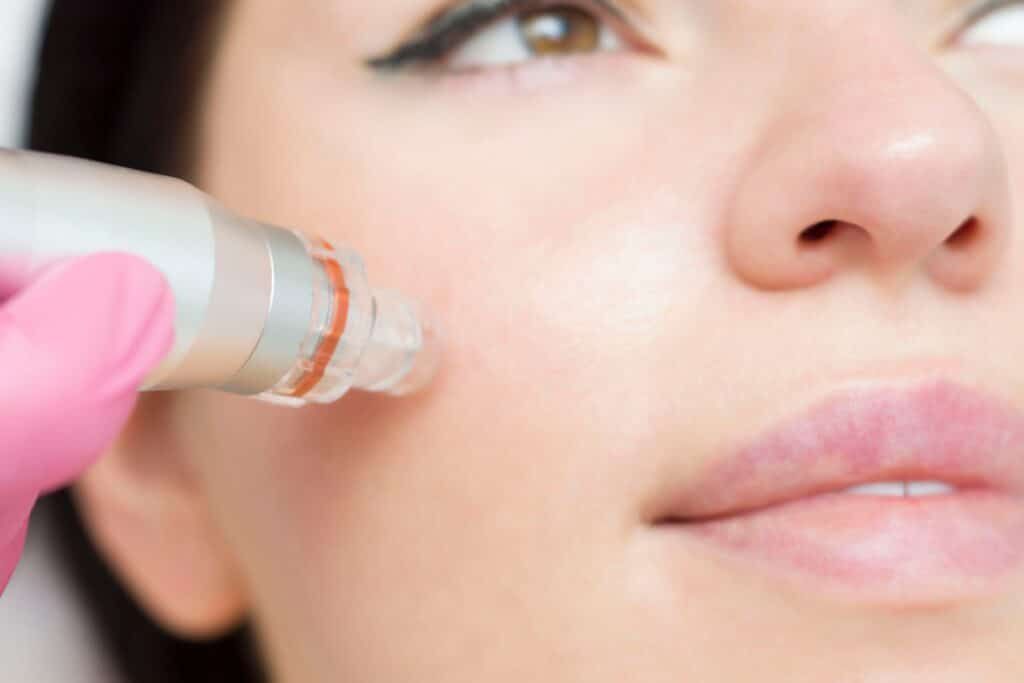 Apply a healing cream
Following a microneedling session, it is frequent and completely normal for redness to appear. It is a natural reaction that fades within 24 to 48 hours after the treatment.
Even if it is not essential to relieve redness, the French association of aesthetic medicine recommends applying a moisturizing and healing cream during the 4 to 7 days following the microneedling session. This technique facilitates the healing process of the dermis.
Avoid exposing yourself to danger
During the day, the face is subject to a lot of more or less visible attacks. Daily life is filled with harmful elements that harm health and impact the whole body. Among the stealthy, yet formidable enemies, the sun and pollution stand out from the pack.
The ultraviolet rays of the sun, also called UV, are formidable adversaries. These radiations are highly dangerous and accelerate the aging of the skin and the appearance of wrinkles. In some more severe cases, they can cause skin cancer.
As for pollution, it affects the lipids present on the surface of the dermis, which has the effect of altering their protective role and promoting dehydration.
This is why it is essential to protect his face from his attacks, especially after a piercing treatment. Exposure to the sun or to a polluted environment is to be avoided during the 15 days following the treatment. Sunscreens and hats are allies of choice !
Do not make up your skin
Finally, make-up should also be avoided at all costs. The products and certain compounds contained in make -up can sometimes irritate sensitive skin, especially fragrant and chemical substances.
It is rather advisable to let your skin breathe several days after the treatment.
What is the price for a microneedling treatment ?
Beauty is priceless, but sometimes represents a certain budget. Regarding microneedling, an institute session costs on average €150 to €250. Knowing that several sessions are necessary, it is necessary to provide several envelopes.
Microneedling can also be done at home completely independently. Slightly less effective than an institute treatment, this technique is possible thanks to a microneedling roller. Its price varies between 6€ and 85€, depending on the quality and density of the pen needles.