How to choose your perfume for men according to your style ?
Men can perfume themselves before starting a day or when wake up for their own pleasure, to seduce a woman or to enhance their esteem. If some clothes are easy to buy depending on the morphology, it is not as simple with the perfume. The latter is very difficult to find, because you must take your needs into account, the acidity of your skin and your preferences.
As a result, the style of perfumes for sports or romantic men will not be the same.
For romantics
Here you will find all the most complete information compared to the perfume that deserves your full attention. You will learn to make the difference between natural products and the Artificial essences, You will even have advice To flavor the most important areas. Romantic men have a goal: to please.
They are then the most bewitching that must be chosen.
Montblanc Legend Spirit Spirit Perfume reveals Hesperidée notes with pink berries.
Oak mousse and white musks are perfect scents for romantic men.
You can therefore choose Yves Saint Laurent or obsessed by Calvin Klein with fairly comforting and sweet notes.
The perfume must highlight fresh aromas, but the spices are also welcome since they cause a thrill in women. Choose black pepper or exotic wooded notes like that of Dior Homme.
For seducers
If the romantics wish to offer a warm atmosphere, the seducers can bet on Notes a little more spicy. By going to the Nocibé site, you will easily find perfumes perfectly suited to seductive men. We must favor aromatic notes such as gourmet cherry, The notes of vanilla where the cumin.
The latter is also at the heart of the composition of the night of the man of Yves Saint Laurent which is a flagship reference.
At the house of Hermes, Specialists favored oak mousse and benzoin notes. These are the wooded notes that are likely to be appreciated by these men. They can also opt for Paco Rabanne with Pure XS or four of Boucheron. Do not hesitate to feel Bleu de Chanel, You will quickly be intoxicated by the burning and sensual notes of this fragrance.
This perfume is notably represented by Gaspard Ulliel, who is often considered, as a charming and seducer man, with impeccable dress style.
For sportive people
Men who practice physical activity tend to sweat, the perfume must then Resist this acidity and sweat. Big brands like Dior did not hesitate to design specific recipes for these men. Even if you have an outfit punctuated by this physical effort, you can still be elegant and reveal a very beautiful smell.
Do not bet on perfumes that will not "keep" enough on your skin.
The notes of ginger will be privileged for this perfume, this is particularly the case with Dior Homme Sport.
Chanel wanted to accentuate the aromas of the tonka bean and amber wood With its sports man perfume.
Of course, you need strong and strong ingredients so that they are easier to hide perspiration.
Some athletes are looking for a fresh note, it will be brought in particular by Chrome d'Azzaro who opts for tea and violet.
If you want to offer a gift to a man for a birthday or the Christmas holidays when he is sporty, we recommend this safe bet: CK One by Calvin Klein. This perfume appeals to men as well as women, it can also adapt to all profiles, adolescents like adults. The toilet water version is also appreciated.
If you are looking for a perfume with black pepper and sea notes, it is Lacoste Live that should fill you. Finally, for athletes, it is impossible to ignore The beautiful male of Jean Paul Gaultier which reveals a hint of orange blossom and amber wood.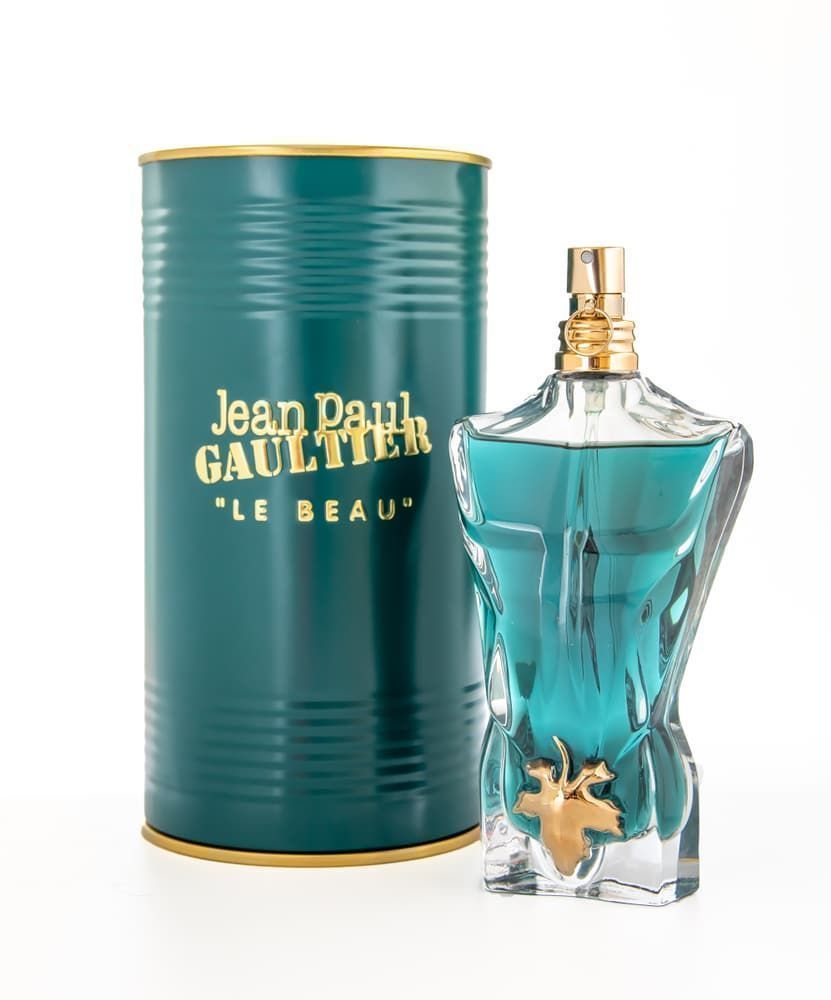 For the refined
Men are now more and more attracted to beautiful clothes, they do not hesitate to spend hours in the bathroom to prepare. If in the past, women were those who took care of their bodies, trends changed over the years. With a beautiful two or three -room suit, it is therefore wise to use a few Accessories to enhance the outfit and one scent.
For refined men, some references are interesting.
We recommend for this style of perfume for men once again'timeless Bleu de Chanel Since it is a safe bet, the wooded aromas are comforting and powerful while the citrus fruits bring freshness.
The men who appreciate Italian art of living will be filled by the house Acqua di Parma who puts on oranges, narcissus, jasmine and white musk.
Some men can be romantics while being refined, so it is possible to juggle with the different perfumes mentioned or choose a Passe-Partout product. It's the perfume, the FRENCHY DE Guerlain, who will be advised since he offers, sage, lavender and tonka bean.
In any case, n'Do not hesitate to choose a perfume that'will grant your personality.